A thermal infrared survey of electrical systems locates any faults such as fastening of components or line overload that result in a heat increase that lead to heat increase.
This kind of inspection is crucial to prevent possible short-circuits, sparks and prevent a fire hazard.
We perform thermal infrared surveys on:
Panelboards
Switchboards
Junction Boxes
Servers
Modems
Residential and industrial electrical networks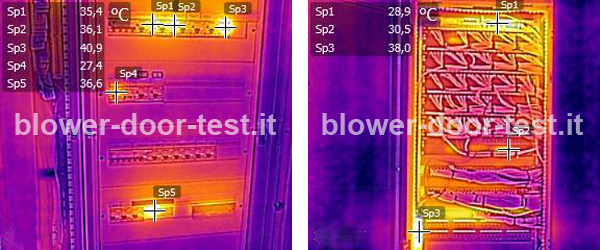 To correctly perform a thermal infrared survey, electrical components shall be free of any closure or shielding, even those in glass or pvc as they would result opaque in the infrared radiation.
---
See more:
> What's a thermographic inspection
---