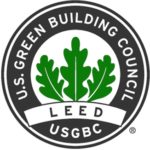 Blower Door Testing is mandatory according to the LEED® (Leadership in Energy and Environmental Design) environmental certification protocol, recognized worldwide as a system for measuring and certifying the environmental sustainability performance of building.
Our company performs blower door testing for LEED certification also for large buildings
Why is Blower Door Testing mandatory for LEED®?
The LEED® environmental certification protocol requires blower door testing to rate environmental tobacco smoke. It aims at minimizing the exposure to cigarette smoke of both those indoors and outdoors pedestrians.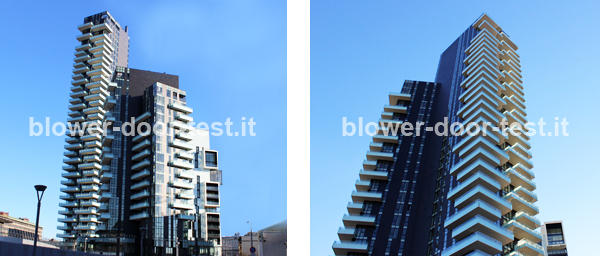 The airtight test for LEED certification of Varesine Towers is signed Blower-Door-Test!
How do you do the environmental control tobacco smoke?
The LEED® environmental certification procedure provides three possible ways to control tobacco smoke by forbidding smoking:
Inside the entire building
In the public areas except for in specifically designed areas where smoke can be captured and removed from the building
In the public areas (only for residential buildings), by minimizing the flow of tobacco smoke from individual adjacent housing units and individual housing units and public areas.
A Blower Door Test illustrates the housing units permeability to smoke in compliance with the American Standard ASTM E-779-10 "Standard Test Method for Determining Air Leakage Rate".
What module does such rating belongs to?
Blower Door Testing under LEED protocol meets the prerequisite IEQ "Indoor Environmental Quality" and specifically prerequisite p2 "Environmental Tobacco Smoke (ETS) control". Such prerequisites must be met to obtain the LEED® certification.
f you want to do a blower-door-test with our company or you need a free consultation, our experts are available to answer your questions