Watertightness refers to the ability of curtain walls to resist water infiltrations. Watertightness affects the most sensitive areas of curtain walls, such as windows, doors, and joints between sections.
The importance of verifying the watertightness of curtain walls
The water permeability of curtain walls is essential to ensure that rainwater and other atmospheric events do not cause infiltration into the curtain walls. These infiltrations are harmful and should be avoided. Water infiltrations damage the internal face of the facades and the underlying areas, also creating potential damage to the structures.
On-site water tightness tests are not required for classification purposes. They are mainly intended to verify the points where infiltrations have already occurred or to test new installations.
These tests can be performed on models of facade portions reconstructed in the laboratory, or they can be performed on-site on existing buildings.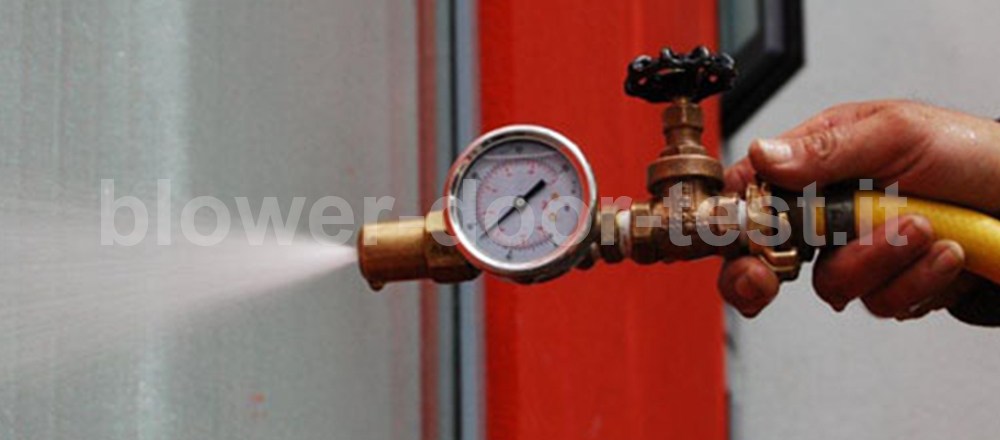 Test typologies
The basic principle of the water permeability test is the application of a specified and constant quantity of water, to form a continuous film on the external face of an area of ​​the facade, whether it is installed on site or simulated in a laboratory. The test lasts a set period of time, during which the presence of any infiltrations is checked.
Water tightness tests can be conducted in two ways:
Test without induced static pressure (UNI EN 13051 of 2001)
Particularly suitable for on-site applications, the test is performed on a facade area representative of the entire facade, under ambient pressure conditions. The test resulted qualitative, identifying any infiltration spot.
Test with induced positive static pressure (UNI EN 12155 of 2002)
Suitable for laboratory applications, this type of test involves the application of positive pressure on the surface of the sample during the water supply. This condition can also be recreated in site applications, by creating a pressure chamber.
The test is conducted with pressure increments at regular time intervals. The test, in addition to providing a qualitative result of the infiltrations, allows to accurately establish under which pressure conditions the infiltrations occur.
---
Discover our dedicated service