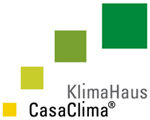 Blower door testing for CasaClima certification is mandatory under standard UNI EN 13829 for all new residential buildings, for building with controlled mechanical ventilation systems and for dry-frame houses. The check should be done in the building at the final stage (Blower Door Testing Method A).
CasaClima agency suggests also performing the blower door testing for non-residential buildings and in restorations, while checking during works (Blower Door Testing Method B) and verifying the correct installation of building components.
We perform blower door tests for CasaClima certification also for large buildings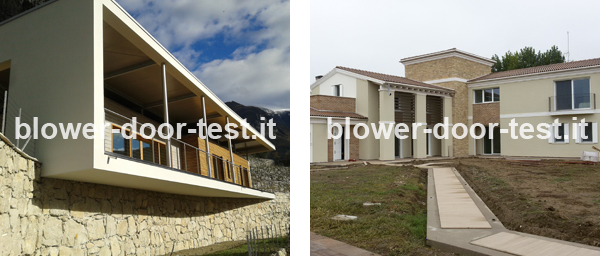 Find out among our references who entrusted us with Blower door test for CasaClima certification
CasaClima has defined some maximum values of airtightness based on the building energy class that is being surveyed. Airtightness is given by the value η50 that expresses the number of air exchanges that are necessary to keep 50 Pascal pressure inside the building (see How does blower door testing work?)
| | |
| --- | --- |
| Energy Class | Maximum Values |
| Gold | η₅₀,lim≤0,6 h⁻¹ |
| A | η₅₀,lim≤1,5 h⁻¹ |
| B | η₅₀,lim≤1,5 h⁻¹ |
| CasaClima R | η₅₀,lim≤3,0 h⁻¹ |
Maximum Values of CasaClima Blower Door Testing as defined in the Technical Directive 2015
Should the Blower Door Test maximum value be exceeded, CasaClima deems the realization as "non-compliant" and the reasons for such excess must be investigated. Several tools are available to do this, such as thermography, fog generators, and anemometers. Once the reasons for the pressure loss have been detected, the leakage points can be easily located and removed with a specific intervention.