Our blower tests for the most innovative skyscraper in the world
The "Bosco Verticale" residential building in Milan has been named the most beautiful and innovative skyscraper in the world. The "International Highrise Award 2014" jury awarded the Milan building as the prototype for tomorrow's cities.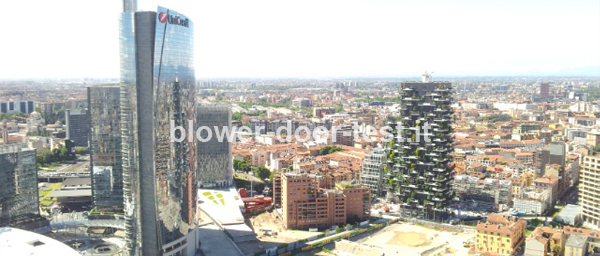 We tested the Bosco Verticale towers for airtightness to confirm their compliance with the "Indoor Environmental Quality" required under LEED standards, the international protocol that is a guarantee in terms of energy efficiency and limited environmental impact.
Airtightness Tests were carried out in accordance with the American regulation ASTM E-779-10 "Standard Test Method for Determining Air Leakage Rate".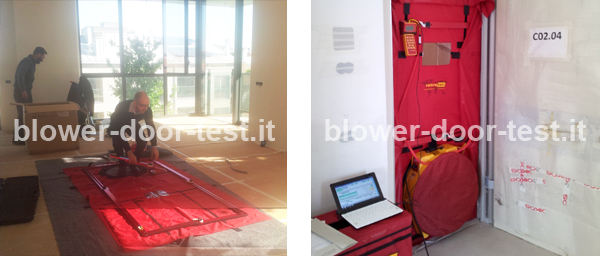 Thanks to the International Highrise Award we can proudly state to have performed the Blower Door Test in the most beautiful building in the world!